Why we're best for you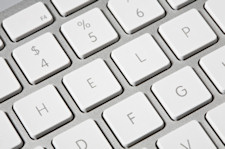 Individualized support and guidance
Brian Dirsmith & Associates offers you individualized support and guidance tailored to your unique needs. We want your computer experience to be enjoyable, so we come out to your home or office—where you are most comfortable and relaxed—and put you, your family, or your staff at ease, talking to you in straightforward, uncomplicated terms. We assure you of the best experience possible, because we instruct you about your own equipment and peripherals on your own equipment and peripherals.
Troubleshooting
Experiencing a crisis or disaster? Call us! We'll respond quickly, and when we troubleshoot, we don't just tell you answers—we provide you with simple troubleshooting tips so that you can become a problem-solver for your own computer system on your own.
Well-versed in many computer systems
Brian Dirsmith and Associates can help you with operating systems both old and new. We assess what you want to accomplish, and if that can be done without expensive state-of-the-art equipment, we'll figure out a way to upgrade your system. We understand both the limits of budgets, technology and the abilities of the user—and we craft a solution that provides the perfect match.
The right support
We don't pretend to know the solution to every problem immediately—but we'll find it. We have established a network of both local and nationwide alliances to deliver the right support efficiently.
Right for the discerning client
Hailing predominantly from Chicagoland's North Shore, our clients are used to good and thorough service from everyone with whom they deal. Having successfully served these discerning clients since 1991, we welcome the opportunity to meet your unique needs as well.