Unique Assistance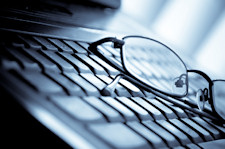 Brian Dirsmith and Associates is a full-service operation with emphasis on service. We offer you a unique combination of services unmatched by our competitors.
Personalized to your needs
Technology advances so quickly that even experienced computer users can underestimate their needs and have a difficult time with administrative and technical jargon.
We work with you from your starting point—we can help you no matter what your level of expertise. We enjoy helping clients whom others find too small to deal with. We understand the crises to which others are indifferent. We know that for some people, assembling computer components or even opening the box they came in can be intimidating.
We can help.
Brian Dirsmith and Associates has worked with doctors, photographers, caterers, graphic artists, general contractors, film producers, therapists, churches, children, and homemakers.
We can work with you.
When dealing with Brian Dirsmith and Associates, you will not be put on hold or shunted around from technician to technician. You'll deal with only one person, dedicated to you getting everything out of your computer that it offers.
Coordinates systems
Working with different systems or components from different companies? Ever feel frustrated calling support providers with operators who don't seem to speak your language? Brian Dirsmith and Associates specializes in coordinating different support services to correct a problem promptly.
Special Mac Expertise
If you have a Macintosh, you unfortunately may find it more difficult to get good support than ever. Brian Dirsmith and Associates specializes in Mac systems, so we can help you with everything from the earliest Apple to the latest iMac, iPod, AppleTV. You can rest assured that you'll get the best Mac training, the proper Mac parts, and the most specific Mac advice available from your Brian Dirsmith and Associates technician.
Plain language
Tired of technicians who can't teach, or teachers who haven't kept up on technology? Your Brian Dirsmith and Associates technician can explain everything from the simplest operation to the latest technology to you in plain language.
Business start-ups
We understand many of the startup problems new businesses face and can provide hardware and software solutions matched to your budget.