Contact Us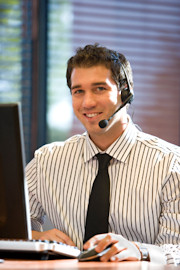 Contact Brian Dirsmith and Associates anytime, day or night. We will get back to you quickly and make arrangements to start working on your computer problem as soon as it is mutually agreeable.
Phone/Fax: (847) 718-9095
E-mail: help@dirsmith.com

2549 Waukegan Road/Suite 305
Bannockburn, IL 60015-1569
On-line interactive help
Brian Dirsmith and Associates is ready to help you now. Simply fill out the brief questionnaire below, click on the SEND button, and we'll start working on your problem. We will analyze the problem—and in many cases we can provide free assistance given our extensive troubleshooting experience. We will contact you for additional information as needed, and look forward to being able to work with you to provide the support you need.